Daily Routine and Activities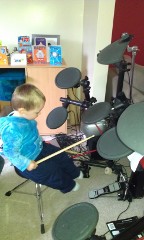 General Day 8-8.30AM Breakfast or free play 8.45-9.15AM School/Pre-school run 9.15-10.15AM Toddler group or home planned activity 10.15-10.30AM Snack time 10.30-12noon Home planned activity and/or free play 12noon-12.45PM Lunch time 12.45-1.15PM Pre-school run 1.15-3PM Quiet/Nap time 3-3.30PM School run 3.30-3.45PM Snack time 3.45-5PM Home planned activity and/or free play 5-6PM Dinner time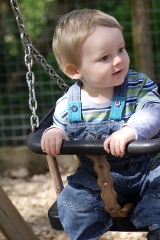 Groups Monday PM- Mongeham toddler group (if possible due to naps)
Tuesday AM- St Margarets toddler group or Blossom Children's Center
Wednesday AM- Deal Gym Club
Thursday AM and lunch (every other week)- Kidz Planet soft play
Friday AM- Meet up with friends and children for play

Planned activities
During the day I provide planned activities to promote each child's individual learning journey, including group activities tailored for individual needs. E.g.
Story time, Song time, Role play,
Group games,Messy play,
Drawing/colouring/mark making,Painting,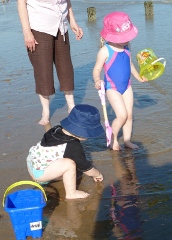 Playdough, Puzzles, Arts & crafts,& more!

Quiet time
At this time of day the younger children are encouraged (if required) to have their naps whilst others enjoy quiet time to relax and renew energy levels! Activities may include reading, drawing/colouring, group board games, TV and puzzles.
Free play
The children are given a choice of activities they might like to do or are given the opportunity to play with the toys. This can include any of the resources left available to hand or those stored away, and out play weather providing.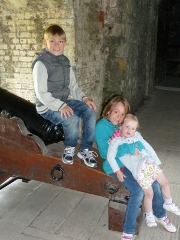 Outings
We enjoy outings to local places such as-
Howletts & Port Lympne Library
The Hornby museum Wingham Wildlife park
Sea Side & Pier Dover, Deal & Walmer castles
Parks Farms
Rare Breeds Centre Farming World
Windmills Cinema
St Margarets Lighthouse
& many more!
When planning each day I take into account each individual child's needs and routine. I try as much as possible to ensure routines are kept to that which is followed at home. In order to provide for the differing needs of a number of children plans can change at a moment's notice!
Throughout the day I follow the EYFS (Early Years Foundation Stage) framework, which supports all early years practitioners aid development and learning.
There is some more information about the EYFS here- http://www.bracknell-forest.gov.uk/early-years-foundation-stage.pdf